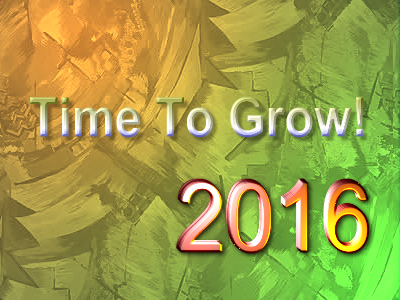 2015 has been a challenge to say the least. But I follow Jon Acuff, and he gave some great pointers on a year-end review and how to set some goals for the coming year. I am also in his 30 Days of Hustle Group, so look out world.
There are three questions to consider in a year-end review:
What to start doing in 2016?
What to stop doing in 2016?
What to continue to do in 2016?
What to start doing?
Pitch more jobs. All across the board. From writing to engineering work, I need to put myself out there and get more work to build the life I love. So I will be writing more here and growing more of a following. On the fun side, I want to start riding again. And I will!
What to stop doing?
One word! Procrastinating! It has to stop for me to build my businesses into what I know they can be. I have taken some action in Stormy Orchid, LLC, and now it's time to take action in the other businesses. This year I will grow all of my businesses to what I know they can be.
What to continue doing?
I have been exercising every weekday morning. I have been walking or biking and lifting weights. I know I need to lose weight to ride my horse better. I also need to be stronger. I am getting there and will continue that habit I started when I quit my JOB. I also want to keep learning. You never can know everything and learning keeps you young. I want to keep learning in all my businesses, and that will lead to new avenues to take in the future.
I know these are not SMART goals and over the next few weeks, I will be setting some. What are the three main things you will be working on to grow your business or yourself? Leave a comment or email me!
To Your Success,  Deb Stowers DKStowers.com 918-607-6094
deb@dkstowers.com