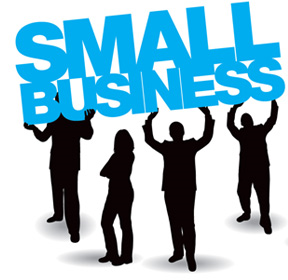 (This article was first published on October 18, 2012. Prices were updated on September 14, 2017.)
As a small business owner, you know about the power of being online.  I can help you for a small fee, you will save money compared to advertise offline.
There are many different options to being online.  Most will require you to provide some  updates and posts to keep your customers coming to your sites. This are as easy as posting hours of operation, special deals or sales, and other great events you have planned in your business   Check out these five ways to market your small business and that I can offer some assistance with.
Facebook Business Pages
Most folks these days are on Facebook and providing a Facebook Business Page is a great way to communicate with your customers.  Talk to your customers about how to "like" your page.  Post great deals or new items in stock and keep your customers up to date about what is happening in your business.  Creating a Facebook page for your business will cost $200 and I will show you how to update it.  We can arrange a monthly fee for updating a page.

Article Writing
I provide articles to small business owners who already have websites. This provides content for your site. And we all know that content is what drives your business.  You need to create a reason for the customer to spend money with you. I write articles in the business, engineering, horse and firearms related areas. Articles are $50 for 500 words.


Ebook Creation
Have you created some great content and want to make it into an report or book to give away or sell to your customers? It's a great way to get new folks added to your list. I can help you create that book in PDF and Kindle formats.  Your book will be proofread and formatted for $100 per hour.
Site Building
I can build a site where you talk about your business. The best method of creating sites today is WordPress.  It is easy to set up and easier to maintain.  Posting articles or another information to the blog is a quick way to let folks know about sales or other events in your business.  Building you a WordPress site for your business will be $500. Anything besides the standard installation with four pages and a couple of posts will be billed at $100 per hour. I can help update sites that are not WordPress sites on a case by case basis and at the $100 per hour rate. The button is for the basic site.


Packages
Of course, any of this can be combined in a package containing site building, article writing, eBook creation, and your own social media presence all in one offer.  Just contact me for more information.  There are many other social media sites that can be added, as well as monthly maintenance. My going rate for hourly work is $100/hour.
Hope you enjoyed learning more about my services.  Let me know what you would like to learn more about.  Leave a comment or send an email.
To Your Success, Deb Stowers DKStowers.com
deb@dkstowers.com