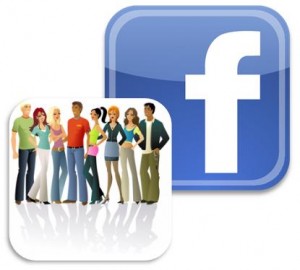 When it comes to advertising and marketing online, there is nothing like having a Facebook business page. Marketing is all about interacting with your customers and Facebook is a great way to interact.
Facebook fans will make your company look very trusted and it is a great way to draw in more potential customers. Customers can leave feedback and reviews as well as pictures on your page
Most people will admit that they will often go towards companies that have more fans because they feel like it is a great way to determine if they are a trusted brand or company. On the pages that I administer we have about the same number of fans as we do customers that join our newsletter.  However, if you compare the two lists there are different customers on both lists.
If you are looking to learn how to get more Facebook fans, then you will need to take these things into consideration.
Engage Your Customers
Facebook is a great way to share interesting ideas or test things on your customers. Post pictures of a new t-shirt design and ask for ideas.  Post new products and ask for naming ideas.  Have customers post pictures using your product or service to your page.
These ideas will help you stay connected with your fans and to create a relationship that will help build your online presence. Post events you will be attending to your events section. This allows your customers to share the event or show they will also be attending.
Use Other Sites
Do not just focus on Facebook. Other social media outlets can be linked to Facebook like  Twitter.  And showing both feeds on your website keeps the information fresh between updates. You will then need to post about your Facebook page and have people join you on Facebook as well. Most people are members on both social networks and so it is a good idea to target them on both sides.
These are just simple ways to get more Facebook fans and to really increase your overall presence on the internet. Do these two things and you will start to see a big increase of fans on Facebook.
If you need help getting a page started, please contact me and I would love to help.
To Your Success,
Deborah Stowers
DKStowers.com
dkstowers@gmail.com