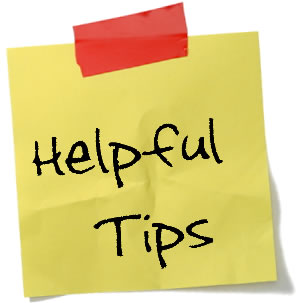 I found this little tidbit and thought is was a great time to share it.  As we move forward with life changes it is always good to use this test to see if the new opportunities fit into what your plan.  Being an engineer I tend to either over analyze things or use that female intuition.
There is an easier way to determine if our choices we make and the opportunities we receive 'pass the test'. This simple 32 word statement of business ethics was first created in the 1930s and used to turn around a failing company. These four questions were applied by each employee to each and to every minute detail of the company's workings. This little list of four questions from Rotary International, a humanitarian business organization, is the most widely printed, translated and reproduced piece of business ethics today:
"Of the things we say, think or do:
1. Is it the TRUTH?
2. Is it FAIR to all concerned?
3. Will it build GOODWILL and BETTER FRIENDSHIPS?
4. Will it be BENEFICIAL to all concerned?"
If we built businesses and our lives based on these very simple four questions we would be coming from a place completely the opposite of the competitive mind and the lack mentality. As you can see, these questions prompt you to choose what is true, fair, and good, making choices that can build friendships and goodwill. It helps us to see how the choices we make can be beneficial to all concerned.
Because of our societal influences, we most often are inclined to make choices and act based on a competitive mind. This comes from the perspective of lack, scarcity, and ultimately greed.
I invite you to use these questions to test your actions and opportunities in your life. If you are seeking opportunity, these questions may help you see things in a different way. In doing this, perhaps you might find an opportunity in your life which truly allows you to benefit the world, while at the same time reaching whatever your dreams, goals, and desires are.
To Your Success, Deb Stowers DKStowers.com
deb@dkstowers.com